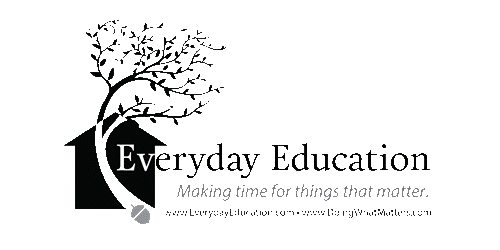 Haylee loves to practice handwriting but is no longer required to do so for school, so when this product came up for review, she immediately volunteered to try out Perfect Reading, Beautiful Handwriting by Everyday Education, LLC.
WHAT IS IT?:
Perfect Reading, Beautiful Handwriting is designed to help you teach your early elementary-aged student to read and write well within 60 days. It contains 60 lessons, and it is a phonics-based program.
It's also intended for use with older elementary students, even those in public school, who may not be reading well, perhaps because of ineffective teaching methods that have been used in the past.
In addition, the handwriting portion is intended for both children and adults who want to learn a simple, beautiful italic handwriting style that's easy to learn and pleasing to the eye.
This program is available for just $29 for the printed version, $27 for the e-book printable version (which you can print as many times as needed for use in your own family), or $44 for the print and e-book bundle.
OUR EXPERIENCE:
My 12-year old daughter, Haylee, has always had beautiful handwriting and took a lot of pride in practicing her handwriting well. Our instructional program, though, only went through her 6th grade year. So this is the first year that she did not have scheduled handwriting practice in our homeschool. Needless to say, she has commented several times that she actually misses doing handwriting! So when Perfect Reading, Beautiful Handwriting came up for review, she begged me to let her work on the handwriting portion. All of my kids read well, so I agreed to let her do the handwriting portion for the review.
Up to this point, Haylee had learned the traditional D'Nealian style of cursive handwriting, and when I was a kid in public school, I learned the Palmer method. So italics is an all-new style for our family. I must say, though, that it looks quite lovely on paper!
We received the e-book version of the the program, so I was conveniently able to print just the chapter on handwriting for Haylee to use. It started off showing some of the different ways that italic handwriting can look. Then it explains how to use the chapter to learn and master the italic style.
First, Haylee began by practicing the basic letters, both uppercase and lowercase, written very vertically. Once she had that down, she began copying the first six pages of the poem, "The Night Before Christmas." She had to copy each line immediately following the pre-printed text. Then the first word of her line was traceable to get her started with proper size and spacing. Haylee did quite well with this, and it looked really nice!
The ne
xt stage of the chapter had her beginning to learn to write the letters with some slant. Haylee wrote the remainder of the poem in this slanted style with the same layout of the pages as before, only this time, there were also faint guidelines in the background of the page to help her maintain a consistent slant to her writing.
After the poem was completed, it had her move on to completing some sentences about herself and then writing anything she wished to write for practice on a blank page with only writing lines and slant guidelines to keep her on track. Then it also showed her some sample writing in the most common sizing, and she had to copy that page, as well, followed by another blank practice page to apply the smaller
sizing.
The final stage taught her how to write the italic style faster by joining letters together while avoiding making certain joins that confuse the appearance of the letters for the reader. That encompassed the final size pages of the chapter.
In addition, there is another section of writing in italics with a calligraphy pen. This is where you can really add personal style to your writing with swashes and flourishes! But my daughter didn't have a calligraphy pen to try that out, so she just stuck to the standard italic writing style. Since she enjoyed this handwriting so much, though, that gives me an idea for a future Christmas gift…a calligraphy pen!
Overall, the italic style seemed pretty simple for Haylee to learn, and she found it relaxing to get the book out and give it a try just for fun. I had printed the handwriting chapter and bound it with spiral comb binding like a workbook so she could lay the pages flat and keep them all together as she worked. Haylee really seemed to enjoy learning the style, and I thought she did a wonderful job with it! It really did look lovely, and it was easy on the eyes to read it.
Even if you don't have a child learning to read, Perfect Reading, Beautiful Handwriting still makes a wonderful tool for learning italic handwriting or for trying to improve your own style!
Take a look at what other Crew members had to say about this and other products from Everyday Education by clicking the banner below.