My youngest son, Holden (4.5), got to try out an online subscription to Reading Kingdom at ReadingKingdom.com.
The Reading Kingdom is a fun, easy-to-use online program that teaches children 4-10 years old how to read and write to a third grade level.
Most kids can use the program on their own after just a few lessons.

It's fun so children think they're playing a game and want to practice.

It was created by Dr. Marion Blank, Director of the Light on Learning Program at Columbia University and one of the world's top experts in reading.

It works with any other curriculum a child may be using.

It's the only program to offer customized online reading instruction for each child.

And, it's the only system that teaches all 6 skills needed for reading & writing success!
Our commitment to online reading for kids is based on our patented six skills method for reading success. These skills include sequencing, motor skills, phonics (phonemic awareness), meaning, grammar and reading comprehension. Our online reading for kids program is ideal for preschool, kindergarten, first grade, second grade, third grade, special education, homeschool, and English as a second language. The Reading Kingdom online reading for kids program is an ideal supplement to existing curricula, as well an excellent independent curriculum. Our online reading for kids program is also a great educational alternative to other entertainment options. In fact, most children refer to the Reading Kingdom as a
reading game
, since it is so fun to play. We're proud that our reading programs for kids are thought of as reading games (especially by kids!). In addition to our online reading for kids program, we also offer a number of additional, low-cost materials and books that complement our online reading program. Please visit
The Reading Kingdom Store
for reading products and discount opportunities for our award-winning online reading program for kids.
Our Pricing
When you sign up for the Reading Kingdom, you receive a free 30 day trial. After that, subscriptions to Reading Kingdom are $19.99/month (with no monthly minimum), or $199.99 per year (20% off). Additional children in your account get 50% off ($9.99/month or $99.99/year).
You can cancel your subscriptions at any time
.
Contact us
for information on volume licensing discounts.
Our Scholarship Program
We're passionate about promoting literacy and believe that every child has the right to learn to read. We don't want to turn anyone away. So, if you can't afford to pay for the program, you can apply for our scholarship subscription which enables your child to participate in the program for free.
Bear in mind that we're a privately run company and make our money by your subscriptions, so if you can afford to pay, please do so, because your support enables us to continue to develop products and promote literacy.
Before applying for a Reading Kingdom scholarship, please
sign up for a 30 day trial
. Then you must use the program with the child you are working with a minimum of 4 days per week for 3 weeks after which you can fill out the scholarship form located here. We will let you know if your scholarship has been approved before the 30 day trial is over.
Holden started off with a skills assessment. The program checked to see if he understood that reading takes place from left to right and whether or not he could match up letters on the screen with letters on the keyboard (either the actual keyboard or an on-screen keyboard, our choice).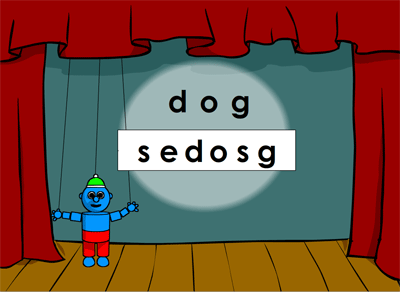 A unique feature of this program is that it adjusts automatically based on the child's responses. It placed Holden in the beginning activities called Seeing Sequences and Letter Land, so that's where we started our journey.
I have to say that these sections were unusually lengthy and repetitive, and the time it took each activity to load was painstakingly slow. I couldn't believe how many days had to be spent going over the same material! Holden did not look forward to completing the lessons at all. In fact, it brought whining and fussing, and I actually had to bribe him to do it by giving him computer time on other sites that he enjoys as a reward for completing the Reading Kingdom lessons. We spent the bulk of the review period trudging our way through these areas. Holden is a pro with mouse skills, but keyboard skills are something he lacks, as most kids his age would. So if he took too long to find the letters on the keyboard, or if he hit a wrong key, then it prolonged the time he had to spend in these activities since the program perceived that he needed more practice.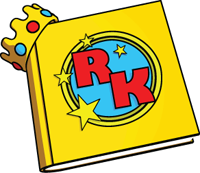 The problem I have with that is that it has nothing to do with his reading skills or his ability to match letters. And it did nothing to teach him to read. All the time spent in these activities seemed to focus on using the keyboard and mouse themselves. In the end, I had to take over and complete a boatload of the lessons myself in order to get him through this section so he could at least try out the level 1 reading lessons before I sat down to write my review. I really wanted to give this program a fair assessment by seeing all that it had to offer.
I was again disappointed! I had promised him that if only he completed those introductory lessons, he would eventually get to do some fun reading games. This never came to be, as it turned out. The very first level 1 reading lesson expected him to spell "kid"…just spell it on his own, finding all of the letters on the keyboard in the allotted time. Although he just recently began reading a limited number of 3-letter words on his own, these letters were not ones we had covered. He didn't do too badly with it, but I had to help him with it, and of course, the program stresses to parents that you should not intervene and help because it skews the programs ability to assess what he needs to practice. Frankly, I was shocked that a 4 year old was expected to spell in the very first lesson! When he struggled, it did go on to show him the letters and then tried to get him to remember the spelling. Then it went on to have him select the word "kid" out of a selection of similar words in varying order, and he was able to do that after seeing the word repeatedly. But again, I would not call this teaching a child to read! I teach with phonics, and this is more of a sight word approach, asking the child to simply memorize the word by sight.
I wish I had more positive things to say about this site. I had high hopes for it being a great supplement to our phonics and language arts lessons in our home school, but I did not find it to be age appropriate for a beginning reader. Perhaps it would be a better fit for an older child, but I certainly couldn't recommend it for a 4 or 5 year old. I will say that the graphics were colorful and engaging, and the sound effects were interesting. But it certainly isn't a game, and it really lacked the fun factor that draws many kids to computer-based learning games.
If you'd like to try it out for yourself risk-free and see if it's a good fit for your children, you can sign up for a FREE 30-day trial
here
.
Check out what other crew members have to say about Reading Kingdom by clicking the banner below.

I was provided with a subscription free of charge for purposes of the review, but all opinions are mine and reflect my families honest use of the product.