Holden is currently studying about American Indians and colonial settlements, so I was excited to be able to review If You Were Me and Lived In…Colonial America (An Introduction to Civilizations Throughout Time) (Volume 4) and If You Were Me and Lived In…the American West (Volume 7), brought to you by Carole P. Roman and Awaywegomedia.com.
WHAT IS IT?: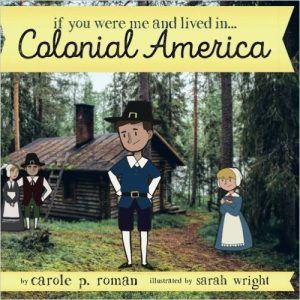 The "If You Were Me and Lived In…" book series teaches children about what it was actually like to live in various time periods in history from a child's perspective. There are a variety of stories to choose from, covering so many historic periods that they truly make a wonderful supplement to your child's history studi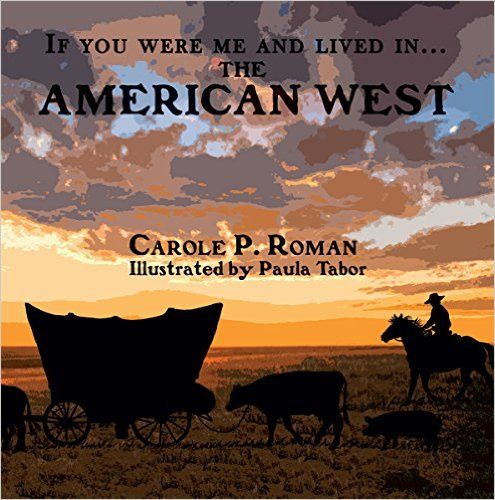 es.
The two books that I requested to review were If You Were Me and Lived In…Colonial America (An Introduction to Civilizations Throughout Time) (Volume 4) and If You Were Me and Lived in the American West (Volume 7), which I selected because these match up with the time period that my 8-year old son, Holden, is currently studying in our homeschool.
I also had the pleasure of receiving two additional books: If You Were Me and Lived In…Renaissance Italy (An Introduction to Civilizations Through Time) (Volume 2) and If You Were Me and Lived In…Ancient China: The Han Dynasty.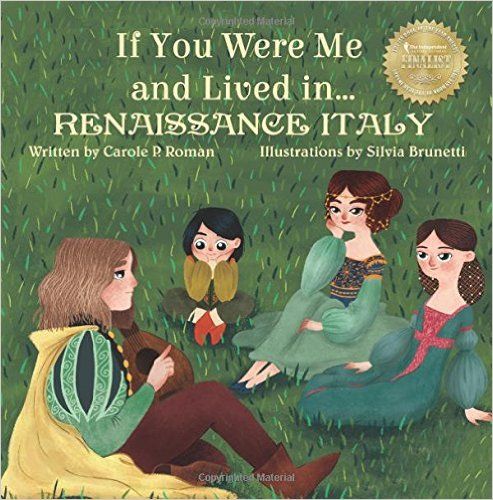 All of these books and many more in the series are available for purchase through Amazon in the price range of approximately $13-$20 each.
OUR EXPERIENCE:
Holden definitely has some attention difficulties, and he tends to do other things while I read to him. So to make sure he got to enjoy the truly rich and enticing illustrations in these beautiful books, I chose to use them as bedtime stories. When he is tired, he'll cuddle up with me at night to read a book together, and he's able to be more still than at other times, so that was the perfect way to ensure he got the full appreciation of these lovely books.
We began with Colonial America story, since that one lines up perfectly with what we've studied in our homeschool most recently. We had already covered all of the material in this book, so it was a wonderful summary of things we've studied so far this school year and was far more interesting and engaging that how we'd studied it before!
Holden absolutely loved the large, full-page, full-color illustrations that were paired with every reading page, and it kept his attention as I read aloud the accompanying text. It started off showing what London looks like in modern times vs. the 1600's. Then it talks about what kinds of names boys and girls might have been given and asks the reader to think about how those names reflect the society of that time. Then it moves into the various religious movements of that time
and how that spurred the development of colonies in the New World. It discusses the journey to America and how the settlers had to find ways to satisfy their immediate needs for shelter, food, and a way to govern themselves. The book gives a good overview of the challenges the settlers faced and what a transition it was from the life they'd known before. It also gives a good impression of the daily life of the colony and how much work was involved in day-to-day survival. It also discusses how the settlers came to develop contact and relationships with the Native Americans, and how what they learned improved their chances of survival. It relays how the children were educated, what kinds of chores they did, and how they entertained themselves. Then at the end of the story, it gave a brief summary of some notable people who lived at that time and what made them significant.
The next book we read was the American West story. Holden hasn't gotten that far into American history just yet, but it will be coming, so that was a great story to choose to read next. The story started out by showing Oregon in modern times, followed by Oregon in the 1800's at the time that settlers began to travel on the Oregon Trail. It explained why the settlers began to make the move and why they chose to travel en masse. It also to
ld of the draws that existed in the west and then began to describe the physical aspects of the journey itself and the many challenges the settlers faced on that treacherous trek. It detailed their food, their clothing, their chores, and their encounters with Native Americans. I felt like the illustrations really did a great job of conveying the conditions and difficulties along the way and the perseverance involved in making a new home for themselves once they reached their destination. A whole new set of chores were required as they created new homesteads, and it was easy to grasp how the settlers began to create a new society for themselves and get back to regular daily life with schools and stores and growing up in a community. And at the end of the story, it again detailed quick summaries of famous people of the American West, complete with portraits.
The other two books cover completely different time periods and geographic locations than these first two, so I chose not to read those to Holden just yet. I want to save them for when we eventually cover those areas in our studies. I have every confidence that they will be a wonderful complement to our history lessons when the time comes.
I looked through both books, though, and they are just as interesting as th
e first two we read! The Renaissance Italy story talks about the emergence from the dark times of the Middle Ages and how people became more interested in art, architecture, and literature. The copies the ways of Ancient Greece, and they enjoyed the finer things in life. The end of the book offers a summary of famous artists who transformed art for a lifetime to come.
The Ancient China story has significantly longer text than the other stories because it has so much more information to convey. It talks about the culture of the people, the significance of their class syste
m, and the lack of respect for women in their society (they were not allowed to get an education, and men felt that women's opinions didn't matter). It discusses the use of slaves, the different types of homes, and how the foods of rich and poor members of society differed mainly in whether or not spices and sauces were used to improve flavor. It also discussed the importance placed on learning the arts like dancing, music, and writing. Like the other books, it ended with a summary of significant people of the time, as well as a glossary of relevant terms, which was present in all of the other books, as well.
Overall, I'm very impressed with these books! They do a wonderful job of communicating a good bit of historical culture and information while relaying it all on a child's level. The enticing nature of the large and colorful illustrations really helps keep a child's interest while learning all the while. They do a good job of helping the reader to visualize the experience about which they are reading. We enjoyed them very much!
I would hope to collect all of the books in this series to supplement our studies going forward. They certainly cover a lot of useful historic information in a concise and easy-to-understand manner that's just right for kids. I hope you'll give them a try, too!
Find out what other Crew members have to say about these and other books in the series by clicking the banner below.