My kids and I had the opportunity to watch and review The Little House on the Prairie: The Legacy of Laura Ingalls Wilder DVD by Legacy Documentaries.
WHAT IS IT?: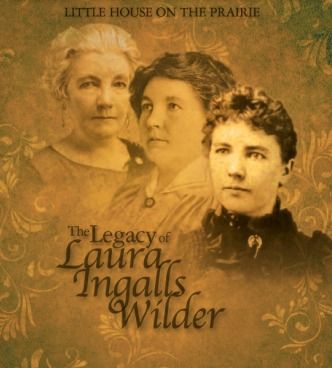 The Little House on the Prairie: The Legacy of Laura Ingalls Wilder DVD is a one-hour and fifteen-minute documentary film that chronicles the real life of Laura Ingalls Wilder. It includes film footage of the various locations that the Ingalls and Wilder families lived. This documentary was filmed by Dean Butler who played "Almanzo Wilder" on the Little House television series.
This documentary is designed for the whole family to enjoy, but it's targeted at ages 8-13, which is the age group for reading the Little House book series.
This DVD is available for $24.95.
There is another related documentary by Dean Butler called Almanzo Wilder: Live Before Laura, available for $21.95.
OUR EXPERIENCE:
This is an excellent documentary film that will open your eyes to the real life of Laura Ingalls Wilder. I watched this DVD with my 13 year old son and my 9 year old daughter. We all enjoyed it very much, and I think it's well-suited to a variety of ages.
The film is narrated by Dean Butler, who played Almanzo Wilder on the popular Little House on the Prairie television series. It used a combination of real life photographs, illustrations from the Little House books, simple reenactments, and pencil drawings to keep us entertained and engaged as Dean told about the events of Laura's life.
The story began with Laura's married life, omitting a great deal of the details of her childhood. It only relates details of her childhood as it discusses the contents of the Little House series of books. This documentary was more the story of how Laura Ingalls Wilder came to write the series in the first place and her struggle to get each novel published in the way she saw fit.
Personally, I found her story fascinating! I watched the television series religiously as a child and could relate so many of the childhood antics and experiences of Laura's life from my exposure to that. But this was entirely different. This told how those stories came to be written and why. It told how she kept notes of her life events in a box for many years before she ever began to write them down as the basis for books. It also explained the places in which Laura chose some poetic license and wrote the stories differently from how they actually took place, and how she sometimes altered real life characters. One example of this was the character of Nelly, who was actually a composition of 3 young girls with whom Laura went to school.
The documentary also went on to tell of Laura's children and her daughter Rose in particular. I thought it was wonderful how Rose and Laura collaborated and how Rose got Laura into writing for publication in the first place, herself being a renowned and recognized magazine writer at the time.
It impressed me that Laura started writing her books amidst the Great Depression as an inspiration to children who were struggling to get by with their families in difficult times…to show them that perseverance and hard work could see them through to better times ahead.
I also loved that Laura and Almanzo, despite their struggles and tragedies of their early lives, remained together as much as possible and both lived to be 90 years old.
I think this documentary was well-written and gave a unique perspective on Laura's adult life and how her books came into being. I think anyone, adults and children alike, who have ever seen the television series or have read Laura's books would be equally fascinated with this excellent film that gives us extra insight into the life of an amazing and inspirational person who truly represents a historic time in our nation's heritage.
Check out what other Crew members thought of this and DVD's from Dean Butler with Legacy Documentaries by clicking the banner below.

***