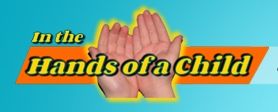 My 9-year old daughter, Haylee, got a chance to use and review the Freedom & Equality: Harriett Tubman & Rosa Parks Curriculum by Hands of a Child.
WHAT IS IT?:
Hands of a Child offers a myriad of unit study products that include mini-studies on a variety of topics and hands-on activities that include Lapbook Project Packs and and Notebooking Packs.
This Freedom & Equality study provides an overview of the lives and works of Harriet Tubman and Rosa Parks, two courageous women who made a significant impact in the lives of so many people in a difficult time in history. This Project Pack includes:
a 5-day planning guide
related reading
15 hands-on activities
an 8-page research guide
This product is currently available as an e-book for just $5.00 (reg. $12). It's also available in a variety of other formats for additional cost.
You can take a look at a sample of this product to get an idea of how the materials are set up. This Project Pack is designed for children in 2nd-4th grades.
OUR EXPERIENCE:
We were excited to receive this product! Haylee and I have already read a lot about Harriet Tubman and the Underground Railroad recently (Haylee read the book "Freedom Train"), so we decided to focus our study on her and save the Rosa Parks portion for later, as we're currently studying the Civil War period.
The first step was to download the .pdf file and print it out. It was 64 pages, so I printed the reading and instructional portion double-sided to save paper and then printed the activity portion single-sided since that section requires a lot of cutting and pasting.
Since we were only doing half of the unit study, we were able to complete it over two days. On
Friday evening, we sat and read the informational material about Harriet Tubman and were impressed to find that although we'd studied her life already, there were still some new things we were able to glean from the research guide. For instance, neither of us new what a "basket name" was (one of the vocabulary words), and we did not know that Harriet Tubman was not born with the name Harriet but had later changed her name when she married in order to honor her mother, Harriet. Then we began to prep some of the hands-on activities for the lapbook by cutting out some of the pieces to be worked on the next day.
On Saturday morning, we sat and cut out the rest of the pieces and began assembling each little project. Each one was unique and included a Fat Fan, a Matchbook, a Two-Flap Book, a Timeline Accordion,
a Trapezoid Book, a Three-Flap Book, a Diamond Book, and a Petal Book. One of the cool things about this Project Pack is that the responses that go inside each folded element of the lapbook are available pre-printed, traceable by the student, or blank to be written in by the student. This is a brilliant idea and allows you to adapt the project to children of different ages and skill-levels, as well as accommodating the amount of time and effort you want to put into the project. We were on a time-crunch with this review, so we opted for the pre-printed responses, and I kept the educational factor up in other ways. For instance, I had Haylee match the pre-printed definitions with the vocabulary words as a matching game before gluing them on and creating the Fat Fan vocabulary book.
Once we'd assembled each of the 9 individual projects for Harriet Tubman, we then created our double lapbook base using 2 manila file folders following the instructions in the kit, and we began
creating our layout and gluing the projects into the base. Since we split this project up between Harriet Tubman to be done now and Rosa Parks to be done later, we decided we'd create them as separate lapbooks altogether. So we attached our Harriet Tubman projects and then filled in the gaps with some of the artwork that was already in the kit. We even cut out Harriet's photo from the cover of the kit and used it on the cover of the finished lapbook!
I probably should have printed the projects on colored papers to add interest to the appearance of the final product, but I opted to print it on white paper and have her color it with colored pencils, because she really enjoys coloring.
I'd have to say that overall, we were very pleased with this kit! I think the included research guide gave a good overview of the life and works of these remarkable women, the projects were quick and easy to create, and the instructions were simple to understand and follow. The finished project was a nice keepsake to reference later and summarize what we've learned. I loved that the projects weren't too time-consuming, and we weren't required to do a lot of extra research, although the option is there if you want to delve deeper and add in the recommended extra reading. We look forward to completing the other half of this kit on Rosa Parks in the future! I would definitely consider other products from Hands of a Child. While they don't include a lot of fancy graphics or frills, they do cover meaningful material in a simple fashion and allow you to summarize your learning in a memorable way.
Take a look at what other Crew members had to say about this and other unit study from Hands of a Child by clicking the banner below.

***