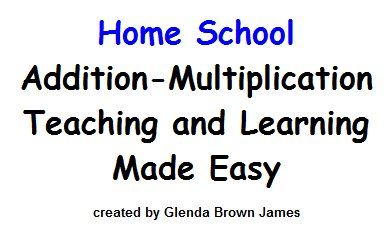 We had the fortunate opportunity to review
Multiplication Teaching and Learning Made Easy
by
Math Made Easy
.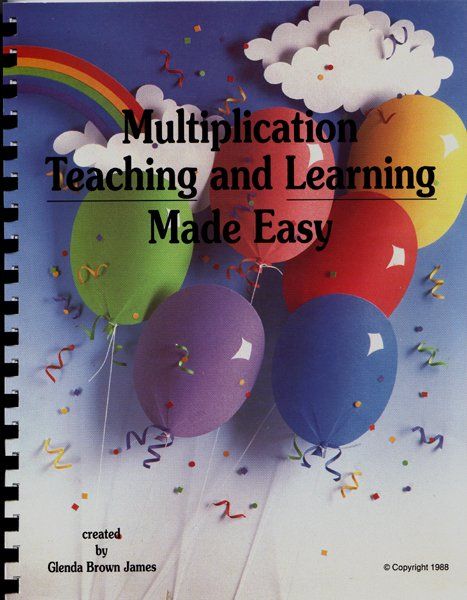 Children learn the multiplication facts
without counting on their fingers
Mastery
of facts in
6
weeks
Only
36
facts to memorize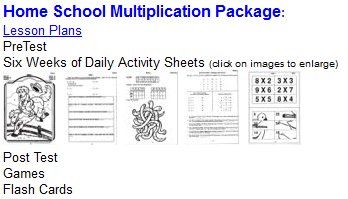 Cost: $24.95
Our Experience:
Haylee, my 8-year old daughter, has really struggled to memorize her multiplication facts. Despite having just started 4th grade math, she still has a tendency to count on her fingers. It really drives me crazy! Memorizing math facts is such an essential skill to master with both accuracy and efficiency before reaching higher math. So when I was given the chance to review this product that promised to help her master this skill in just 6 weeks, I jumped at the chance!
There is an initial pre-test and then a general lesson that helps the child to realize that they know so many of the facts already. By showing them that they only need to work on 36 facts, the whole process becomes less daunting for the child. Haylee was really encouraged when she looked at the chart that showed her how much she already knew and which facts were left to be learned in the program.
Then there is a daily worksheet for 6 weeks, flash cards for practice, and some games and activities printed on cardstock that give extra practice. While I was initially a little put off by the prep work involved (you have to cut up the game pieces and flash cards and laminate them before using) and the absence of directions for the Indian game that was included, I will say that they were fun for her to use, and she enjoyed the novelty of having math games for practice.
She has completed 5 weeks of the program so far. I can honestly say she is eager to complete the lessons! The activity worksheets are honestly a lot of fun for her, and she begs to work ahead. The repetition of working with the facts in a variety of ways has really helped her to get them down. I have already seen improvement in her timed math drills in her primary math program, and I'm not seeing her count on her fingers now. She can recite the answers to me pretty quickly, and I must declare that it has truly worked for her!
An added bonus is that you are allowed to copy the materials for use within your own family. It comes with spiral comb binding, so it's easy to take apart and copy and re-bind, especially if you have a binding machine like I do. I like that the worksheets are not distracting…there's no color or useless illustrations to take away the child's attention from the task at hand. It's simple and straight-forward and fun!
When Haylee finishes the program this week, she will take the post-test to see how well she's mastered her facts. But it's easy to see that a substantial improvement is on the horizon for her!
At $24.95 with the ability to be used by all of your children, this product is a solid investment to ensure mastery of the multiplication facts. It is a wonderful supplement to whatever math curriculum you might be using.
Take a look at what the other Crew Members had to say by clicking the banner below.

I was provided with this product free of charge for purposes of this review. However, all opinions are mine and reflect our honest use of the product.