I'd love to share with you my informational review of The Ultimate Homeschooler Planner by Apologia Educational Ministries.
WHAT IS IT?:
Apologia is offering The Ultimate Homeschool Planner, which is available with covers in these three colors:
YELLOW ORANGE BLUE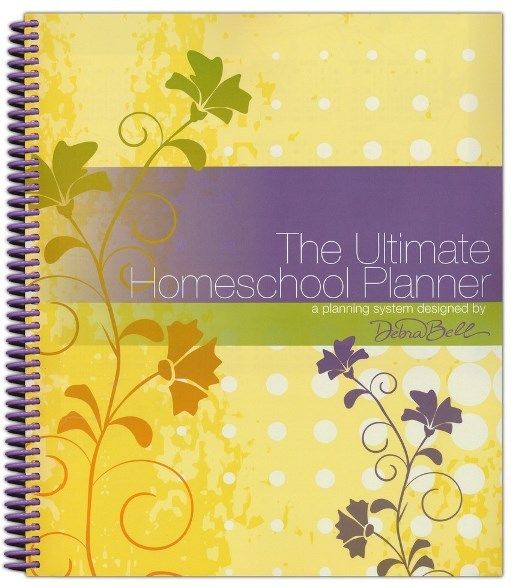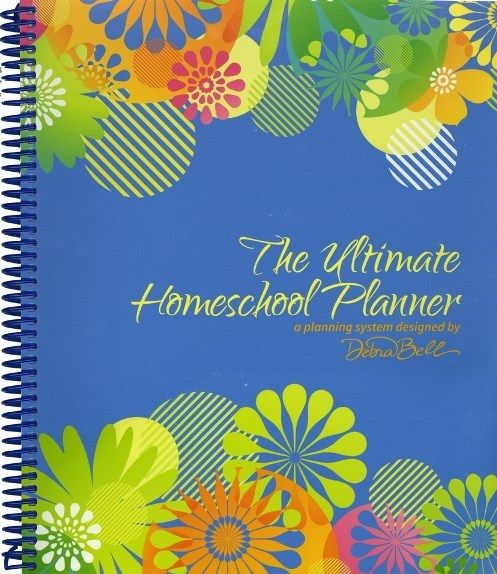 It has a number of great features to meet all of your homeschool planning needs for up to six children, including a Lord's Day planning grid, customized daily, weekly, monthly, and yearly planning pages, goal-setting forms, journaling activities, a place to track your reading lists, and year-end review pages. Includes handy pockets and coated covers for durability. It comes spiral-bound and is available for purchase for just $29.00.
Take a look at the table of contents and an excerpt to see what it looks like inside. The contents vary slightly depending upon which color you choose, but I'm focusing on the yellow version for this review.
MY IMPRESSION:
Overall, it seems Apologia has thought of it all! They've gone beyond typical scheduling pages and included lots of extras that encompass the big picture in your homeschool.
The introduction teaches you how to use the system to ensure you get the most out of it. Then it goes into an overview of your school year. It even asks you to record the goals you'd like to set for each child, because it's always important to ask yourself what you hope to have your child get out of your plans for the year and look back at those goals throughout the year to make sure they are making the progress you'd hoped to make.
Then it offers a pre-planning section where you can set your family priorities and keep a list of the resources you'll be using. I know I have a habit of picking up extras I'd like to use to supplement what we'll be learning for the year, and then later, I have a tendency to forget I had th
ose fun supplemental materials like DVD's, crafts, and random experiments that would have tied in with our topics. Then I want to kick myself at the end of the year when I'm packing things up and realize we missed out on those great extras I'd planned to use! This section will help you keep track of those.
Next are your actual planning and scheduling pages. Both monthly and weekly pages are included for your convenience. You can also make notes about appointments and supplies you need to get.
Then it moves into a record-keeping section. Many states require that you keep certain types of information for reporting purposes, so this gives you a place to track that information. It includes student grades, reading lists, and a place to record the activities in which they've participated throughout the year.
As if this weren't enough to include in a solid planner, Apologia adds still more useful features like a practical section of teaching tips that help you learn how to develop independent learners, how to work with reluctant learners, how to identify learning styles and develop thinking skills, and how to give your student the tools they need to learn well.
For those with older students, it also includes a high school planning guide and an example to get you started. Then comes the year in review section so you can reflect on how your students met their goals and make notes for what's next.
There's even a Lord's Day planner included where you can make plans for your family's bible study, prayer list, plans for outreach, reflect on evidences of God's grace, and record memorable moments and achievements from the week.
As you can see, it's much more than just a school year planner. It lets you journal, too, and chronicle your progress and reflections about your children and your family's spiritual journey.
Take a look at what other Crew members have to say about The Ultimate Homeschool Planner by clicking the banner below.