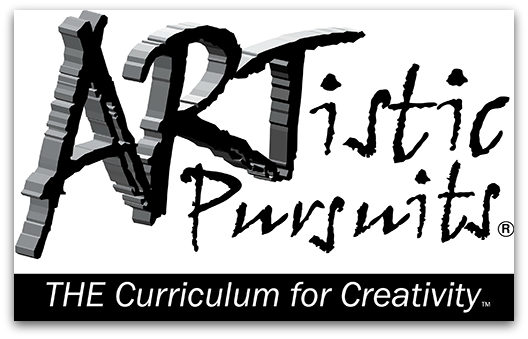 My 9-year old daughter was so excited to get to review the Early Elementary K-3, Book 2: Stories of Artists and Their Art by ARTistic Pursuits.
WHAT IS IT?:
Early Elementary K-3, Book 2: Stories of Artist and Their Art is an 85-page art instruction book aimed at kids in grades K-3.
It contains a total of 36 weekly lessons that tells your children a little about the background and techniques of great artists such as Giotto, Michelangelo, Rembrandt, Vermeer, and Turner through the use of stories. It also provides samples of their work and instructs your children on how to create their own works of art in similar styles.
This edition was newly revised and expanded in January 2013 and gives children experiences in drawing, painting, and printmaking.
Take a moment to look at a sample lesson and project assignment. This book is available for just $47.95.
OUR EXPERIENCE:
Haylee and I reviewed Book One in the K-3 series last year. She enjoyed it so much that she was really excited to have the opportunity to try out the second book in the series for this review. We ordered the required art supplies from Dick Blick, which is one of the recommendations given by the vendor's website, and we received everything just before our book arrived. The excitement was palpable in our house!
In lesson one, we read a little story that described life in Florence, Italy during the lifetime of an artist named Giovanni Cimabue and how it was that he came to paint. Then it described how Cimabue painted traditional medieval art by filling in shapes with flat areas of color, similar to the way one colors in a coloring book. It also described how he desired to make figures look more real in their art and how he went on to train his students to do the same.
After the story, the lesson talked about craftsmen of the time and how they built, painted, and decorated altarpieces for churches. It then described how the pieces were put togeth
er and how the artists went about painting them. It described how the artists used gesso and gold leafing to enhance their pictures.
After we read the lesson, it was time to do the accompanying project assignment, which was a watercolor painting. The assignment asked Haylee to look around at building in our neighborhood and paint a picture from where we live. It gave details on how to properly use the watercolor paint set and apply the colors with the brush, and reminded her to properly clean the brush betw
een colors.
It was raining that day, so I suggested that she set herself up on the front porch out of the rain and look at the neighbor's house across the street. Here, you'll see what that house looked like, and then Haylee's happy face after she painted it.
Our second lesson continued the story of Cimabue and described some of the ways in which he attempted to make the people in his paintings look more realistic, and it had Haylee observe and answer some questions about one of his paintings called Madonna Enthroned, with Saints and Angels. Then it talked more about the gold leafing that craftsmen of this time period used in their paintings and had her look carefully at the indentations the artists pounded into the gold to give it texture. Then it was time for her second project assignment, which was about gold leaf.
The assignment defined for her what gold leaf is and how it is applied. Then it suggested that Haylee make a
watercolor painting and use pieces of gold or yellow paper and apply it to the painting in place of gold leaf. Then she had to paint over it so the yellow or gold showed through a little bit. Again, the lesson reminded her of how to use the brush and paints properly.
Haylee decided to make a picture of a person in a room, and she used yellow construction paper to apply as the person's dress. Then she painted a colorful pattern onto the dress. It turned out so cute! She had a lot of fun with that.
In lesson 3, we were introduced to a story about the life of another artist in the time of Cimabue by the name of Giotto di Bondone. It described his life as a shepherd boy, caring for his father's flock of sheep. Then it talked about how he came to accidentally scratch shapes into rocks that looked like his sheep. Inspired by this accident, he began to scratch out images into rocks intentionally. He sought out larger flat stones and continued practicing his technique until he became very good at it. Then he came to meet Cimabue, who was impressed with his work and took him on as an apprentice. Giotto learned all he could from Cimabue and later became a master painter who was known for his fresco paintings. He was also known for how skillfully he was able to paint people showing their expressions and emotions.
Then the lesson went on to detail what a fresco painting is and how it is applied to a wet plaster wall. After describing this technique that was often used to paint walls of large church buildings using scaffolding, it described how patrons of that time enjoyed the realism of the fresco paintings and how Giotto's paintings were so real that even Cimabue could be fooled into
thinking the painted objects were real!
Then it was time for the third project assignment, which was scratch art. It suggested that although Giotto had used rocks and stones to scratch out his art, Haylee could achieve a similar look using oil pastels. Haylee was so excited to try out this method! This was completely new to her. So she took a piece of cardboard and covered it with the oil pastel colors she wanted to use in her final picture, carefully placing the colors where they'd need to be in the final drawing. Then she had to apply a layer of black oil pastel over the entire picture so none of the underlying colors could be seen. Then I gave her a pointed tool to scratch her drawing of a sheep into the surface, revealing the colors underneath the black layer. It turned out so cool! I loved how she gave texture to the sheep's wool by using curly lines. I think this was our favorite project of all!
In lesson 4, we read about Gothic art and how many artists were commissioned to paint stories about the life of Christ in Christian churches. Likewise, Giotto di Bondone was hired to paint about the moment when Christ was taken down from the cross. It talked about how gold halos were used to depict heavenly beings and how the color blue was sought after because it was rare and expensive and looked very special in the flickering candlelight of dark churches. Then Haylee had to observe this painting of Giotto's, called Lamentation of Christ, and answer some questions about it. Then it asked her to practice showing facial expressions and body language in a mirror to observe the way we look when we have certain emotions. These clues were what
Giotto used to show real feeling in his paintings.
Then it was time for our fourth project assignment, which was fresco painting. For this, Haylee had to apply a coating of spackling paste (plaster) to a hardboard panel and allow it to dry completely. The paste we used was pink when wet but turned white when dry, so that made it easy for us to know when it was time to paint. Then she drew a picture with a pencil directly onto the dried plaster surface. She was so anxious to start painting that she forgot that she was supposed to draw people with emotions, so at first, she drew a bouquet of flowers, and then she added people's happy faces as an afterthought, which explains why the flowers are so much bigger than the people!
Then she carefully applied her watercolor paints to the picture, filling in the spaces carefully. The paints were absorbed into the dry plaster just as they would be on paper. Haylee loved painting on the plaster, which a
dded a dimension of texture to the
Lesson 5 went right into a project assignment for color mixing. It showed Haylee a color wheel and talked about how adjacent colors in her watercolor set could be mixed to create the in-between colors on the wheel. It also explained how adding extra water to the colors dilutes the pigment to make the tints seen in the center of the wheel. Her assignment was to mix the adjacent colors in the lid of her watercolor paint set to create bright new colors, and then she had to create a painting using her new colors. She decided to paint a girl in a bathing suit beside a pool in the sunshine.
Both of us were really pleased with the lessons we tried from this book, and when we were done, she declared that as much as she loved the first book, she loves this one even more! She is really looking forward to continuing the lessons, and I have to say that we are totally hooked on the ARTistic Pursuits program. It's fun, engaging, and spurs creativity in kids without making them feel like there is some standard they have to meet. Art, for us, is about self-expression and trying new things. What I loved most about this particular book was that Haylee got to learn about real artists and study their actual works, but then take some of their techniques and apply them with her own personal interpretation and flair.
I definitely recommend you give the ARTistic Pursuits books a try. Getting the supplies was easy. Using their links to the kits, there was no endless hunt for the right materials, and the cost was very reasonable. This was a really doable art program for us, and it has given Haylee the chance to gain exposure to different types of mediums to see what interests her the most.
To find out what other Crew members had to say about this and other books from ARTistic Pursuits, including their new sculpture books, just click the banner below.