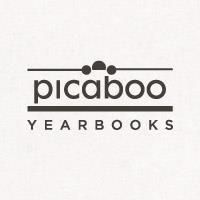 I had the awesome opportunity to create my own 20-Page Softcover Yearbook at Picaboo Yearbooks.
WHAT IS IT?:
Picaboo Yearbooks offers awesome flexibility and options for building your very own yearbook online. There's no minimum order required, no deadlines to meet, a 3-week turnaround time to receive your order, free shipping on orders of 50+ yearbooks, and $8.99 US shipping on 1-49 yearbooks.
And the best part is that each softcover 20-page book costs ONLY $8.49! You can pay $0.22/page for additional pages over 20, and you can opt for hardcover for $18.99. And you can even order a digital version of your yearbook in .epub format FREE of charge!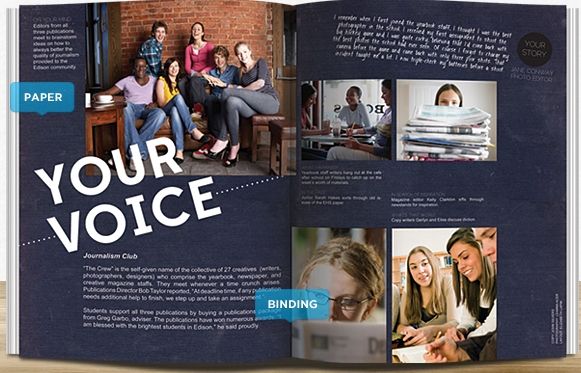 OUR EXPERIENCE:
You can really think out-of-the-box with this project. This product isn't necessarily for schools or big organizations. Think family yearbook, family reunion book, cub scout/girl scout pack memoir, homeschool co-op, homeschool yearbook, vacation scrapbook, etc.
Do you like to scrapbook? I do. Unfortunately, though, I rarely have time any more to work on
scrapbooking. I have a bazillion papers and embellishments from which to choose, and even more photographs, but there they sit. Yet with this product, I was able to spend 1-2 hours/day over the course of about a week and summarize an entire year of our lives at once!
When I began the project, I sat down and created just the cover (I made the entire front cover a photo with the title overlaid on it) and the first page. For the first page, I used their plug-in portrait template so all I had to do was select my photos and drag them into position on the page with my student's names on the side the way you'd traditionally show class pictures in a yearbook. I selected a background, some text, and that was that. That was easy enough!
The next time I sat down to work on it, I felt a bit frustrated, as I didn't know where to go from there. The rest of my pages were free-form style, and I didn't really understand how the site and the tools were laid out and how everything worked. It wasn't that intuitive to me right off the bat. Then I saw where someone had mentioned there were tutorial videos on the site, so I went to check those out. After watching just a couple of the how-to's, I suddenly had a sense for how it all worked and didn't need to look up instructions for anything else. From that point on, everything really was pretty intuitive after all.
I set myself a pace of completing about 3 pages a day, but by the end, I finished up a day early because it w
as the weekend, so I had more time to spend on it. Each night, I selected the theme for 3 pages and uploaded the corresponding choices of photos to that section. Then all I had to do the next day was decide how many of the photos I wanted to use, select a plug-in template that accommodated that number of photos, plug them in, choose a background, and add my journaling text. Voila! Then I'd do the prep work to set up for the next day's pages.
When I finished my 20 pages, I went back and tried to proofread my text and make sure the pages were in the right order. I assembled the pages as I felt moved to do so, and I was able to easily rearrange them in date order at the end just by dragging and dropping each section. I made each theme a section so I'd have the ability to entirely rearrange them at the end. That worked well for me. I also kept each section to a single page so I wouldn't have to worry about splitting up a 2-page spread when I rearranged the order later.
One other neat thing to note about the section feature is that if you were collaborating on the project with multiple people, you could assign a section to each person and have them separately working on it at the same time, and then edit and review for one book at the end. That's pretty cool! I got to thinking how handy that would be after a family reunion, for instance, when each attendee has their own set of photos, but everyone wants to share what they have with everyone else. This would make that process so easy!
I will say that while I was adding journaling to the pages, the tiny, tiny print was seriously straining my 41-year old eyes. I did find a little magnifying glass that made what a typed a
little bit larger while I was typing it, and that helped, but I didn't discover that until I'd already done quite a few pages. When I finished the book and went to order it, it notified me that I had to review and "lock" each section before I could check out. In my review of the pages, I admit I got tired of enlarging each page to proofread the print and just locked the last few pages without looking more closely at them. I later regretted this when I found two typos in my printed book! Bummer!
After I locked the pages, I began the checkout process. That was pretty simple. I was surprised, though, that shipping cost more than the book itself! As a customer, I find high shipping rates a big turnoff. Personally, I'd rather see the cost reflected in the actual item price, but that's a personal preference. The final cost of a 20-page softcover book would actually be $8.49 + $8.99 shipping = $17.48. That's fairly comparable to other sites, and I found the site so fun and easy to use that I'd probably use this service again in the future. Another thing that softens the blow of the cost is the fact that you get a FREE digital version of your yearbook as an e-book immediately after checkout if you choose to receive it. How great is that? You can easily share that with your friends and family. And what's more, you have the option to *just* receive the e-book without purchasing a printed book at all. That's pretty great! So that makes this site a value for everyone, regardless of your budget.
I received my book about a week after I ordered it. It was packed well inside a very sturdy cardbo
ard box so there was no chance of it being damaged in shipping. I was impressed by that. I had chosen a glossy cover, and that looked really nice. I was somewhat disappointed that the pages themselves were not glossy…I had expected that they would be, just because my own public school yearbooks were glossy, and I think it gives your photos a more professional look than matte. But when I showed it to my husband, he was very impressed. He said he thought it was well worth the cost and was a good value. I have to admit that it was the fastest I've ever completed a total chronicle of a year's worth of family events. It would take a lot of time to complete a manual scrapbook of that many photos. It was very nice. The photos were all taken with a 16 MP digital camera, but I was surprised that some of the photos looked a bit grainy. I did not do any editing of the photos before I uploaded them in terms of adjusting lighting or removing red-eye and that sort of thing, so I'd definitely recommend that you make your photos as optimum as possible before adding them to your book.
I think I probably would use this service in the future, and it would certainly make a nice holiday gift for the grandmas. I can certainly see how much easier it would be to keep up with an annual album by creating a page or section as the events happened and editing and finalizing them as you went along. That would break up the work throughout the year so that when the school year came to an end, you'd be able to just go online and order your book and be done with it right away! That would be wonderful! And what's more, you never have to bother with ordering prints! Everything is digital. Love it!
There are so many themes for the backgrounds to choose from, and you can also upload your own as photos. On one of my pages, I wanted a zoo themed background, and there wasn't one in the choices. So I uploaded a digital scrapbook paper I had saved on my computer and adjusted the saturation so it wouldn't be too strong underneath my text. Perfect!
I would definitely recommend that you give this site a try. The service was easy to use, very fast, convenient, and reasonably affordable.
Take a look at what other Crew members thought of this creative experience with Picaboo Yearbooks by clicking the banner below.

***