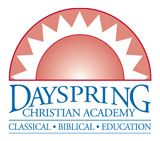 We were very blessed to be able to review the "
Pilgrim Story
" online course by
Dayspring Christian Academy
.
Your Price:
$99.00
The Pilgrim Story is a self-paced, interactive online course for grades 3 through 6.
Access to the course begins within 48 hours from purchase. You will have access to the program for six months from the date of registration. The course does not meet at a specific time. You may access it at any time that is convenient to your schedule.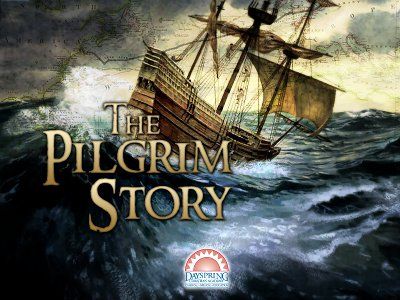 The Pilgrim Story teaches children about one of the most important times in our nation's history. It is America's foundation. This self-guided, interactive history course teaches students the true history of the Pilgrims from original sources. The Principle Approach method of education is used, which holds a providential view of history. Students are taught the importance of Christian character and other biblical principles, such as self governance, hard work, and perseverance. Students also learn the biblical principles of Christian liberty.
Lessons include: King Henry, Geneva Bible, Liberty of Conscience, Leaving Leiden, Conditions on the Mayflower, Building Christian Character, the Mayflower Compact, and much more. Students witness the providence of God in the lives of the Pilgrims and the founding of America. This interactive, self-paced course consists of five units totaling 17 lessons complete with assessments and ideas for further study. Appropriate for grades 3-6.
Activities in the course include crafts, application, live action, map-making, and much more—all designed to get students involved in the learning process. Principle Approach students are taught to think and reason from biblical principles and apply them to every area of life, so reasoning questions are also included.
Each lesson takes between 30 and 45 minutes to complete. Enrichment activities will take additional time. Students learn to manage the notebook, an important element of a Principle Approach education. Each lesson also comes with student note sheets and a vocabulary list.
This engaging online course culminates with a virtual field study to Plymouth, MA.
Instructor: Mary Stauffer
Mary Stauffer has taught third grade at Dayspring Christian Academy since 1994. She has led more than 20 guided tours of Plymouth, MA, and uses the words of our forefathers as found in primary sources to teach the Pilgrim story. She also lectures on the subject to the community and is passionate about teaching and preserving the truth of our nation's past.
Haylee (age 8, 3rd grade) was the lucky recipient who got to try out this wonderful course! When you order this course for your student and log in, you set up your student's profile. Then each time your student logs in, you'll see link to launch Pilgrim Story.
There are 17 lessons plus 5 unit tests and then the reward of a virtual field trip to Plymouth, MA at the end! You get 6 months to complete the course, so we figured with 26 weeks and 22 activities plus the field trip, we could pace ourselves at 1 lesson or test per week. This also gives you time to do some of the optional activities if you choose to do so. There are opportunities included for writing essays if you have an upper elementary or early middle school student, and it's simple enough to skip them if your child is in 3rd of 4th grade or is not yet ready for such assignments.
As you begin a lesson, you are taken through a very engaging presentation of slides with accompanying audio narration. The slides remind me of a PowerPoint presentation with someone explaining the material and telling the story as you go along. The male narrator's voice is very interesting and easy to listen to. I liked that. I'm always afraid with audio accompaniments that the speaker's voice will be monotone and boring, but you need not fear that here. The slide format works well here because it gives the student time to record their notes before clicking "next" to move on to the next slide.
In the introduction to each lesson, you are told what resources you'll need to download and print for use with the lesson, and there's a tab you click on to select those items. This is easy to do before you begin the lesson, although I personally had difficulty with printing the .pdf files. It took such a long time to process each one before it would finally print that I really had to do this in advance of Haylee sitting down to do her lesson. I noticed the large file size of the documents, and I think this is because the beautiful pages are all bordered with the Pilgrim Story images. Even the pages of quotations have an aged scroll background. So I'm thinking the intense graphics are the reason it took so long for my printer to begin printing them. I loved how attractive the pages were, and I think it made them visually more attractive for Haylee rather than "just another worksheet," so I just had to prepare myself to set aside a block of time for printing ahead of time. Then all of the pages went into a binder that was her student notebook. I believe this notebook will be a great keepsake to study from in the future, and we plan to keep it for future reference.
Each lesson has a note page you print that contains most of the highlights of the lesson with fill-in-the-blanks. As H
aylee went through the slides, the missing text for the worksheets is underlined on the screen. While that may seem overly simple, it was actually an excellent way to make sure Haylee was paying attention to each of the finer points of the lesson, and it clearly helped her retain the facts by writing them out. I could tell it was effective because there are little quizzes built in to the lessons to check for recall and understanding. Haylee rarely missed a question, so I could tell she was really learning and remembering what she had learned. I was very impressed with how much information she was retaining. In addition, in the just the first unit, she got to work on a mapping activity, translation exercises, and a chart of her internal and external properties so she could be mindful of God's many blessings in her life.
I watched the lessons with her and found them to be so very informative! I learned a lot myself. I hadn't actually heard of the Geneva bible before, and I was very interested to learn more about it. I liked the way the course helped differentiate between the Church of England, the Puritans, and the Separatists and their beliefs, and there was an excellent interactive activity where Haylee had to click and drag statements into the right columns to compare how their beliefs differed. Again, she did really well with this, so I could tell she was paying attention and finding the course material interesting even to an 8 year old.
Even my 13-year old son sat in on some of the lessons, and they worked on them together. He was almost as interested in the course as she was, and he is in 8th grade. So although Dayspring suggests the course should be used for grades 3-6, I could see where older children would also benefit from listening in at the same time. Honestly, I found it fascinating myself!
Throughout the lessons, the message that God is behind all things working them for good is prevalent. The narrator really helps children to see God's hand in history and the positives that have come as a result of events that have occurred over time. But it's communicated in a way that helps the listener reason it out for themselves and see the truth in it.
As a parent, you can log in and click on "course administration" to look at a user report that shows grades received by your student throughout each lesson in the course. Unfortunately, the quiz grades did not show up for us. They all showed 0%. I'm not sure why. I was with her when she took them and know that she got 100% correct on most of them, but those grades were not recorded. However, the unit exam grades were successfully recorded, so you can still award a final grade for your student if you choose. It gives you the final percentage achieved for the course at the bottom of that page. Also, if you forget which lesson comes next, you can see on this page which lessons have been completed and then launch to the next lesson right from that page.
Overall, I've been very impressed with the content of this course, and I would definitely recommend it to friends. The $99 price tag is fairly steep for a single course, but since you could have one child taking the course but others listening in on the lessons, you can make that investment stretch just a bit farther. I like that you have a full 6 months to complete the course so you don't have to feel rushed through the lessons, and you can speed up or slow down your pace as things come up in your child's schedule. This course definitely has a lot of meat to it and serves the purpose of both history and religious studies. This is a course that we will definitely choose to continue after the review period is over, and we are looking forward to learning so much and enjoying the variety of activities in the remainder of the course.
We did notice that in Unit 1, Lesson 3, "Life in Scrooby," the slide that revealed the answer to question #10 on the note sheet was missing from the lesson. When notified of the omission, Dayspring's customer service did respond with the correct answer to the question so that we could continue on. However, I've not yet seen the correction made within that lesson. It probably takes some time to edit the presentation with both its written content and its accompanying audio. But at least they did respond quickly with the information that was needed.
Check out what other Crew members had to say about this course by clicking on the banner below.

I received access to this course free of charge for review purposes, but all opinions are mine and reflect my family's honest use of the product.