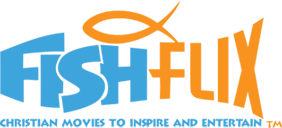 I was really looking forward to reviewing The Gospel of John on DVD from FishFlix.com.
WHAT IS IT?:
The Gospel of John is a powerful film that is simply that…a visual depiction of the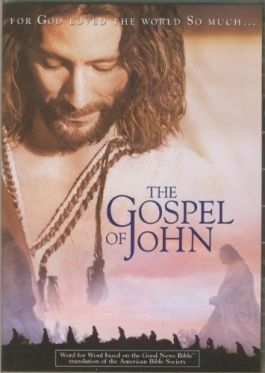 book of John in the bible. True to scripture, it provides uses both acting and ongoing narration to reveal the actual words of the bible in the context of the time and place where the events took place. It is based word-for-word on the Good News Bible translation of the American Bible Society.
You can watch the trailer and get an idea of what's in store. You can purchase this wonderful DVD film for just $6.95.
FishFlix.com offers a vast array of Christian films on both DVD and Blu-Ray. Take a look at the huge list of films and documentaries available! You're sure to find something for everyone on your list.
OUR EXPERIENCE:
I'm usually a little bit leary of cinematic depictions of bible events. That's because writers often take poetic license and over-dramatize things or add words or actions that aren't actually revealed in scripture for dramatic effect on the audience. But after watching this 3-hour film, I was pleased to see that this is simply not the case with The Gospel of John!
From start to finish, the film depicts exactly what the book of John describes to us. I made a mental note that there was no mention of Judas feeling guilt for his betrayal of Jesus or his subsequent act of suicide, and there was no mention of the conversations between Jesus and the thieves on the crosses beside him where Jesus guaranteed the one that he would be with Him in heaven. That's because those events were only recorded in other gospels, but not the book of John. That impressed me greatly! Throughout, the film stayed true to bible text.
While the backgrounds and scenery weren't always as realistic as Hollywood films, I found it really didn't bother me at all, because I was so mesmerized by the eloquent words spoken by Jesus, played by Henry Ian Cusick (probably best known for his role in the television series Lost).
The film was not overly violent, meaning that although Jesus was scourged and crucified, the actual striking and nailing were not shown. Instead, you could see someone using the flail and see the box of nails, but you were not forced to watch Jesus' flesh being torn in either case. I would say the film maker did a great job of keeping the film appropriate for the whole family without taking away from what actually happened to Jesus at the cross.
I think one of the greatest benefits I received from watching this film was a deeper understanding of scripture. One thing I've always said in bible study class at church is that I just could never understand why the Jews failed to believe Jesus, despite the fact that they saw him in the flesh, he walked among them teaching them, and he did many miracles in their presence. But in watching the words of the bible come to life in this film, I could see why it may have been difficult for them to accept the truth. He spoke in parables and with lots of symbolism. I can see how it might have been confusing to them and how they may not have really understood. I guess that's what the scripture means when it says they have seen but not perceived, and they have heard but have not truly listened or understood. Also, we have the benefit of seeing the whole bible in its entirety, whereas the Jews at that time were living the events as they happened, not necessarily comprehending the whole of what was happening.
I also thought the film did a great job of depicting the pressures that the crowd placed on Pontius Pilate to judge and crucify Jesus when he repeatedly said he could not find any reason to condemn him. It was clear that Pilate wanted no part of convicting Jesus, but the people used his fear of Caesar to push him to do their bidding. And when Pilate refused to change the charge nailed above Jesus' head, it was clear that he believed what Jesus had said, that he truly was the King of the Jews.
The narrator and Henry Ian Cusick did an amazing job of speaking in a way that kept my complete attention. It made me feel as though I were there, hearing the words of Jesus from His lips. I was deeply moved to tears at several points throughout the film.
This film is truly a "living Bible" that does not stray from the scripture in the book of John. When it was over, I only wished it could go on to the rest of the New Testament, bringing it all to life for me in a whole new, enlightening way.
Take a look at what other Crew members had to say about this and other films on DVD from FishFlix.com by clicking the banner below.