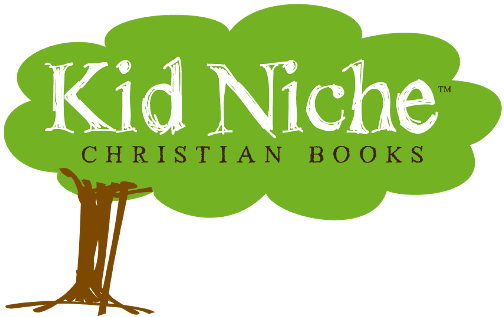 We enjoyed reviewing the unique bible and prayer study called Weave Your Word in Me – Part 1 by Kid Niche Christian Books.
WHAT IS IT?: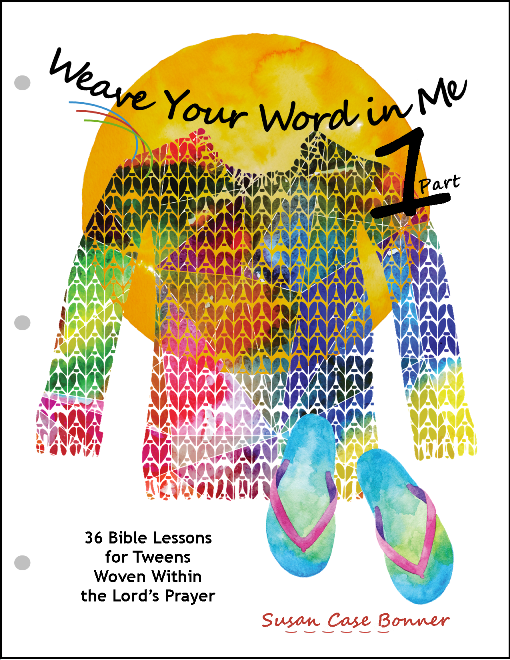 Weave Your Word in Me – Part 1 is a bible and prayer study curriculum for tweens that contains 36 lessons based on the Lord's Prayer. It requires only a bible, a pencil, and a dictionary.
This program is fully compatible with six major translations, including King James Version (KJV), English Standard Version (ESV), New King James Version (NKJV), New International Version (NIV), New American Standard Bible (NASB), and New American Bible Revised Edition (NASBRE).
Through these lessons, your child will learn how to dig deeper and focus more fully on the meaning of the words in the Lord's Prayer.
This program is available for just $20 and comes shrink-wrapped, 3-hole punched, and ready for your binder. There is also a Part 2 available for $20 with an additional 44 lessons, as well as a combo set of both parts that includes all 80 lessons for $30 (the best value).
OUR EXPERIENCE:
When I received this program, it was hole-punched and ready to drop easily into a binder. It ev
en had a full-color insertable cover already made to slide into the front of my binder for easy identification. It also included information about the extra resources available on the website to enhance our lessons. The links found there included activities such as videos, art projects, and puzzles related to the lesson content. We especially enjoyed the news video about the Aurora Borealis that was seen in Scotland, which complemented lesson 2!
The curriculum begins by laying out a 9-verse poem called My Whole Self Before YOU, which conveys a rhythmical prayer modeled after the message of the Lord's Prayer. Then it gives a line-by line comparison of portions of it, showing how it is an everyday translation of the prayer. I particularly liked this comparison, because it helped me to feel confident that the program was centered on conveying the meaning of the actual words of the bible in terms that a child could understand without straying off on someone's own personal philosophy about the bible. Then simple instructions are provided on how to proceed, though the program is highly intuitive.
Each lesson is 1-3 pages in length. You begin by reading designated bible passages, and the student answers simple questions about those passages in a variety of formats such as fill-in-the-blank, underlining the correct answer, or true and false responses. Along the left margin of the page, there's a box which highlights the key
verse of the prayer poem that is being studied in that lesson. I really liked that the questions go beyond obvious answers by ending with more probing questions that require the student to think and reflect more deeply. For instance, in lesson 4, Holden learned about how sometimes, God answers our prayer by expecting us to wait a while. Then it asked Holden to think about two reasons why God might want us to wait. This was a good opportunity for us to discuss the topic further. We talked about how waiting allows us to rely more fully on God, to be patient and wait for His timing, and how God knows if it's not the right time for us to receive what we're asking for in prayer.
At the end of each lesson, a short prayer is shown in a box, and the student is expected to fill in the blanks in the prayer with information they learned in that particular lesson. The student is instructed to then say the prayer aloud to God. Here is Holden reading the prayer at the end of lesson 5. So cute!
I really liked that the lessons were concise enough to keep the attention of my 9-year old with ADHD. It can be challenging to keep him focused long enough to finish his work, so it's important not to stay on one subject too long. One of these lessons could easily be broken up over the course of the week by answering just a couple of questions a day, or we can sit and complete a lesson in one sitting if we prefer. Either way, the 36 weekly lessons are enough to keep this study going for the school year. And the full-color pages and large font size are easy for Holden to follow.
I really enjoyed the discussions that we had. I felt like it gave me an opportunity to have some insightful conversations with Holden. I even showed the program to my husband and talked to him about how much we were enjoying it and how much I appreciated how well the program communicates the importance of prayer as a means of drawing oneself closer to God, and in turn, drawing God closer to you. I told him that I wish someone had taught me as a child how important prayer is in your relationship with God. Unfortunately, that was something I didn't fully comprehend until I was an adult and already a Christian.
If you have a tween in your house and you desire to bring them closer to God by understanding the power of prayer, I would definitely recommend that you give this program a try! If you have an independent learner who is capable of looking up bible verses on their own, then these lessons could easily be completed independently, as the answer key for each lesson is provided at the back of the materials. But for us, I wouldn't want to miss out on the opportunities it provides for meaningful discussion, so I enjoy doing the lessons alongside Holden.
Check out what other Crew members have to say about this awesome prayer study by clicking the banner below.